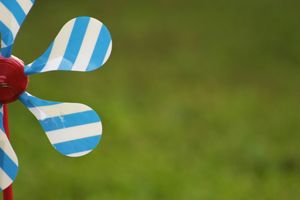 We love what we do. The passion we have for our work enables us to take ownership of our clients' projects. We constantly strive to deliver the highest-quality products possible.
There is no greater satisfaction than delivering a finished product that helps a client reach their goals and objectives. To learn more about our approach to customer service, follow the provided links for more information.
Our Mission And Promise To You
Idea Printing & Graphics brings vision to reality by creating communications solutions through merging technologies. We are committed to designing and producing creative, effective print communications while developing lasting client relationships. Helping organizations achieve and surpass their objectives while increasing productivity is the focus, and advancing our community and society at large through improved communications is our goal.
Our Ethics Statement:
Being customers ourselves, we strive to treat our own customers like we appreciate being treated. This is carried out through our fair pricing, hard work, quality products, and genuine gratitude to those who allow us to remain in business year after year.
Idea Printing and Graphics will exist as long as we are successful in delivering to each of our customers:
• printed products and services they are expecting to receive,
• within the timeframe we have promised,
• with a value that exceeds the price they are charged,
…and delivering each of these every time our Customers choose to give us the opportunity to do so.
This is our Commitment.
This is how we choose to measure our Success!
Company History
We're proud of the strong roots we've built in our community. We pride ourselves on being a complete source for all of your business communications needs and have always been on the leading edge of technology. We understand that an investment in technology can actually save money by improving efficiencies.
IDEA!s Past, Present & Future
From Humble Beginnings...
IDEA's history began in 1977 when the quick printing industry was just starting to take hold across the United States. IDEA Printing & Graphics was originally opened under the PIP franchise name on Main Street in downtown Visalia. In the 80's a second PIP franchise was opened in Visalia. The original PIP shop was later closed and reopened under the new name of Van's Quick Print on Center Avenue in Visalia.
During this time the Labers, James and Ruby, were living and working in Southern California. Ruby was managing an award winning printing firm and Jim was running a successful Yacht Maintenance company. Good as life may have been in sunny So. Cal, they got the itch to move back to the Valley where they both were raised and still had family.
Van's Quick Print was listed and James and Ruby entered into Escrow in September 1990. The sale was final in October 1990 and the company's name was officially changed to Presto Print and Copy Center at the beginning of 1991. With a new name and a fresh start the Labers made a key business transaction that allowed expansion of equipment and customer accounts and enabled the business to grow. Presto Print was starting to take off as the additional equipment brought quality and speed of delivery into line with customer demand. The growth was more than the 1200 sq. ft. shop could sustain. Presto Print was able to sign a lease in the same building for 1700 sq. ft. in mid 1993.
In 1994, the remaining PIP printing store found itself in the path of the Hwy. 198 expansion project and offered and sold its assets to Presto Print. Once again the additional equipment was good for business but tough to maneuver around. By 1996 something just had to be done to relieve the situation so an additional 450 sq. ft. of office space in the building directly behind the shop was leased. In January of 1997 we acquired a new true 2-color Hamada printing press and the following November, a Xerox 5100 high speed copier as well as a Minolta color copier. These last three acquisitions pushed us to the brink of space and electrical supply while all the time increasing sales 60% over the first six months of the year.
Needless to say we were on the move again! In July of 1998 we moved to our current home on the East Main Extension. Our plant now occupies over 8000 sq ft, and best of all, we have PLENTY OF PARKING!!!
Into the New Millenneum
With the coming of the year 2000 , and not to be outdone by the Y2K scare we changed our name again to better reflect the varied services we offer. The date was set and in early October 2000 we introduced Idea Printing and Graphics to our customers and competitors. At the same time we Placed a new 4 color press, a computer to plate sytem, and a new right angle folder on the floor. That very same year we also became the local pioneers in the field of wide format printing and introduced all these new capabilities at the Visalia Chamber of Commerce Oktoberfest Business Showcase 2000.
Most recently we have added high speed digital printing and faster digital color output. We have completely upgraded our graphics department with the latest computer equipment and software to stay abreast of the many advances being made in our digital world. We have also upgraded our wide format printing capabilities with the all new HP Design Jet 5500PS which now allows us to print up to 60" wide. Along those lines we upgraded our mounting and laminating department with a new Seal 62 Pro Laminator allowing us to finish wide format projects up to 62" wide.
We enjoy doing business in Visalia and look forward to growing in new areas as well as continuing to print great work at reasonable prices. The areas we expect to put our energies into is the ever expanding realm of High Speed Digital Black & White and Color Printing, Variable Data Printing, and on Demand Printing.
We will continue to evolve as a diversely skilled, fast-moving team of professionals ready to learn from each other and meet whatever challenges our clients may face. We launched this cutting-edge Web site to make it easier for our clients to request estimates, place orders, check proofs, or transfer files online. We hope you find it as helpful as we do.
As we move into the future, we encourage you to come in and see the changes and growth that you, our customer, have been a part of. Thanks for everything, we hope to see you soon.