Let's get started!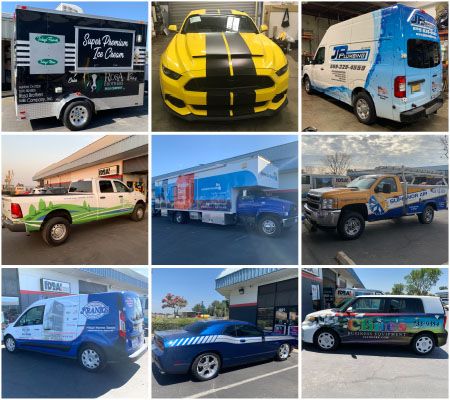 Printing
Whatever your marketing needs, IDEA! can help you. Whether it's stationery, brochures, trade show displays, flyers, banners, promotional products, mailing services,  or more, IDEA! can help you. 
Vehicle Wraps
We're aces at vehicle wraps, including custom design. You've already seen our work up and down the roads and highways of California. IDEA! is proud to have been one of the first to embrace this technology in 1991. That means we really know what we're doing. 
Etched Film
Our vinyl wraps don't stop with vehicles. IDEA! can do etched film and  high-resolution prints for storefronts, windows, walls, stairs, and floors using top-of-the-line wrap and display vinyls.
Corporate Identity
Need a completely new corporate identity? One that keeps you top of mind with your customer base? Our creative team will dive into the challenge to bring you a concept that will emphasize your brand and give a clear visual identity to use with all your marketing efforts. Did we mention that you'll love it, too?
Costs
You can count on IDEA! to help you get the most for your marketing dollars. Let's get started today!

IDEA! Printing & Graphics Inc is open during the Covid-19 crisis.
We are considered an essential service for mailing, business support, and supplies. Our normal hours of operation will remain the same at this time 9 a.m. – 5pm, Monday through Friday. 
We are following the guidance of the Centers for Disease Control and Prevention and combining that guidance with our own business continuity plans that will enable us to continue to serve our clients at a high level.
Please note that our staffers are cross-trained in production and administrative departments making us efficient and flexible when circumstances are unexpected or difficult. In addition, we have relationships with peers and vendors throughout the nation so we back one another up if necessary to deliver work on time to our customers. And like many companies today, where it is possible, our staffers are working remotely from their homes.
We greatly appreciate the trust you have placed in IDEA! Printing & Graphics Inc. We will continue to strive on a daily basis to meet and exceed your needs in the face of this uncertainty. Although we didn't choose to be faced with this global pandemic crisis, we do get to choose how we react to it. We will use it as an opportunity to learn and invest back into our company and our clients.
---
Hot Off the Press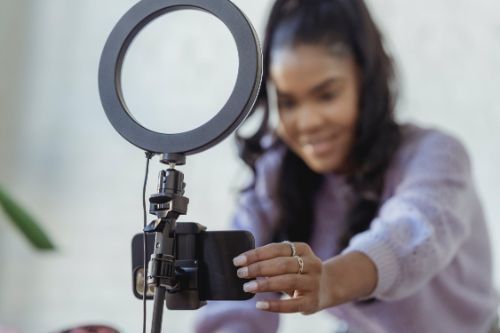 Think of the influencer like the peanut butter to your jelly. They already have a following, and they're willing to help spread the word about your product or service. Check out these ways to leverage influencer marketing for your business.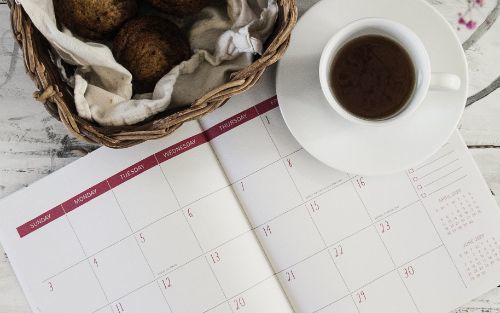 Sometimes the key to success is simply stepping back to evaluate and taking time to recharge. It may seem counterintuitive, but studies have shown that taking a break can lead to increased productivity. Remember to take your time this holiday season to produce your best efforts!