CUSTOMERS LOVE US! SEE FOR YOURSELF.
"IDEA! does everything."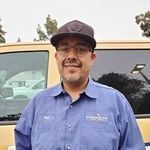 "We've been using Jim Laber and IDEA! Printing and Graphics for over ten years. One of the biggest reasons is because Jim takes a lot of pride in his work and he's always prompt and gives you what you want. They always send you the art work for you to approve and they will make as many changes as needed to make their customers 100% satisfied with the product they're purchasing. IDEA! wrapped about ten trucks for us and two trailers. They have also done our business cards, stationery, envelopes, service contracts, newsletters, mailers … just any type of advertising or publications that we do. IDEA! does everything." Raul Diaz, Service Manager, Superior Air, Visalia, CA
---
"I left their office completely confident."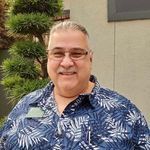 "The IDEA! team is super friendly and easy to work with. After placing my initial order, I left their office completely confident my job would be done right. When they did my vehicle's graphics, I got to observe the installation and make some modifications. They also helped me with some cute promotional keychains, which I am still using today. Everyone loves them." Roger DeChance, Real Estate Agent, Visalia, CA
---
"The absolute best quality anywhere."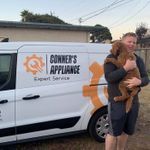 "I wouldn't trust anyone else with our vehicle wraps. I've used Idea! Printing for more than ten years and have had more than 12 vehicles wrapped. They have given us the absolute best quality anywhere. I'm so glad I found these guys." Dylan Conner, Conner's Appliance, Monterey, CA
---
"Craftsmanship is top notch."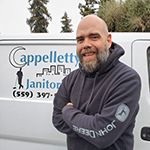 "The customer service is great. They did some business cards for me and they looked great. IDEA's done shirt work for my business and a truck graphic. Very affordable and the craftsmanship is top notch." Nick Cappelletty, Cappelletty Janitorial, Dinuba, CA
---
"Fast and accurate."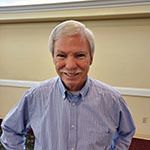 "I used IDEA! for my business cards. The design team was easy to work with and fast and accurate. I highly recommend them." Alan Benoy, Alan Benoy Insurance Services, Visalia, CA
 
---
"Great to do business with local people!"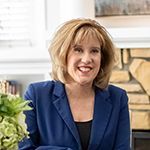 "IDEA Printing is fabulous! With their friendly and helpful team, I was able to get business cards and custom note cards. They walked me through the design process and delivered everything to me personally with a smile! Great to do business with local people!" Sharon Jansma, Jansma Financial and Insurance Services